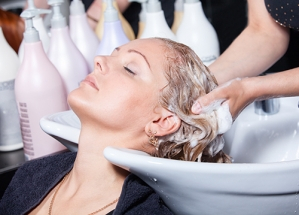 The Cosmetology Association of Nova Scotia makes sure Cosmetology establishments and Cosmetologists follow proper steps to reduce the risk of infection to clients during services. The Association educates best practice requirements, responds to client complaints and governs licence compliance.
Client Tip
: All Cosmetology establishments and Cosmetologists must be licensed to legally practice Cosmetology in Nova Scotia. Licences must be renewed annually and on display at all times. You may request to see a Cosmetologist's current licence at any time prior and / or during the service(s).
Cosmetology Infection Control
Cosmetologists serve many clients everyday and some clients carry infections that they bring into the Cosmetology environment. Germs that cause infections can be spread when an infected client's skin, blood or body fluid comes into contact with a Cosmetologist's hands, tools, implements or work surfaces used during a service.
If a Cosmetologist's hands are not properly washed, and if implements, tools of the trade and work surfaces are not properly cleaned and disinfected between each client, the Cosmetologist can spread germs to another client by having direct contact with the infected client's skin and/or touching the infected client's open cut / wound.
Although Cosmetologists work hard to make sure clients enjoy a safe service, the following infections can be transmitted when proper cleaning and disinfecting methods are not taken:
Hepatitis B
Hepatitis C
HIV
Skin and nail fungus
Parasites
Your skin is the first line of defense against infection. To decrease risk, you should avoid getting Cosmetology services when the skin is broken (cuts, tears, open wounds), irritated (rashes, dry / chapped / cracked) or infected.
Cleaning and Disinfecting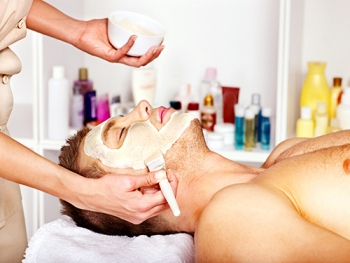 Cosmetologists use many different tools and implements, some of these are
single use
, which means they cannot be disinfected and must be used on one client only and thrown away. Other tools and implements are
reusable
but must be cleaned and disinfected between each client.
For tools, implements and work surfaces to be properly cleaned and disinfected, they must first be cleaned with water and detergent to remove dirt and debris. Next, they must be treated with a chemical solution called a
disinfectant
to kill germs that cause infection. Different tools, implements and work surfaces need to be treated with different levels of disinfectant. For example, tools, implements and work surfaces that come in contact with blood or body fluids must be treated with a high level of disinfectant or be sterilized.
Client Tip:
Look around and don't be afraid to ask questions before, during or after a Cosmetology service. If you are uncomfortable with what you see or hear, don't be afraid to refuse the service.
SAFETY CHECKLIST
Make sure the following safety practices are being performed during your Cosmetology service(s).
Client Tip
: For single use items, (example: nail file, razor blade, et cetera) don't be afraid to ask for new ones before your service or to ask if and how these items are cleaned and disinfected.