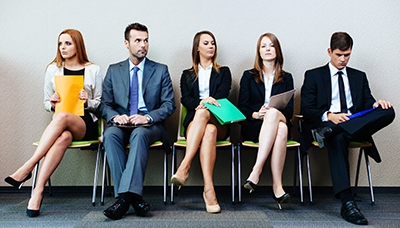 The Cosmetology Association of Nova Scotia wants all Cosmetology graduates and Industry professionals to have a rewarding career in a licensed establishment in which each employee finds encouragement to learn and succeed.
To have your company's employment opportunity displayed on the Association's website, please submit a single-page PDF to
This email address is being protected from spambots. You need JavaScript enabled to view it.
. Your PDF should outline the job position you wish to fill and the preferred skills of the ideal applicant, and must include your salon and / or spa contact information.
This page is refreshed every 30 days – if you wish to have your listing remain active, please resubmit your PDF.

Below are current job listings in PDF format. Please click on the salon / spa name to view details.
The Association will not accept resumes on behalf of salons and / or spas; applicants must send all material to the contact person indicated on the job listing.


LIFE SALONSPA
Halifax and Truro Locations
Seeking: Full- or Part-time Hairdressers and Estheticians
Contact: This email address is being protected from spambots. You need JavaScript enabled to view it.

Posted: June 14, 2017


AVEDA ATLANTIC - Dieppe
Seeking: Full-time Retail Manager
Contact: This email address is being protected from spambots. You need JavaScript enabled to view it.

Posted: June 13, 2017


MARITIME BEAUTY - Halifax
Seeking: Full-time Bilingual Customer Service Rep
Apply online: www.JoinTeamMbs.ca

Posted: June 08, 2017


MARITIME BEAUTY - Halifax
Seeking: Full-time Receiver / Picker (Contract)
Apply online: www.JoinTeamMbs.ca

Posted: June 08, 2017


MARITIME BEAUTY - Halifax
Seeking: Part-time Store Associate
Apply online: www.JoinTeamMbs.ca

Posted: June 08, 2017


MARITIME BEAUTY - Charlottetown
Seeking: Part-time Store Associate
Apply online: www.JoinTeamMbs.ca

Posted: June 08, 2017


MARITIME BEAUTY - Summerside
Seeking: Part-time Store Associate
Apply online: www.JoinTeamMbs.ca

Posted: June 08, 2017


BEAUTY SUPPLY OUTLET
81 Peakview Way, Bedford
Seeking: Esthetician
Contact: This email address is being protected from spambots. You need JavaScript enabled to view it.

Posted: June 02, 2017