Dates
Sat. October 22
Sun. October 23
Mon. October 24
Location
Holiday Inn Halifax Harbourview
101 Wyse Road, Dartmouth, NS
902-463-1100 (Block Code: DSC)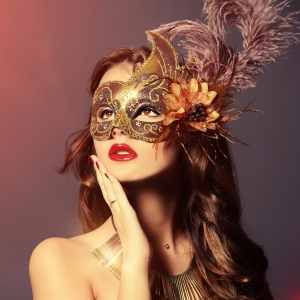 MUSICAL MASQUERADE
Saturday, October 22
The Cosmetology Association of Nova Scotia and Gold Sponsors EURObeauty and Goldwell & KMS hosted a classy costume party! With a Best Dressed Prize up for grabs, members arrived wearing bright colours, eye-catching ensembles, flashy frocks and complementary hair and makeup. Cosmetologists showcased their talent in the 2016 Masquerade and Men's Couture Competitions (click
here
to review the entrants and winners!)

Asia & NuGruv was the very definition of what a party band should be, and their energetic blend of Motown, funk, soul and RnB ended the Musical Masquerade evening on a high note. Led by Asia, backed by incredible vocalists, a solid rhythm section and some of Nova Scotia's finest horn players, Asia & NuGruv had the dance floor packed from beginning to end!



BACK TO BUSINESS
Sunday, October 23

There were many opportunities for member-vendor networking in between classes throughout the day. Classes were offered to the membership from Goldwell, KMS, Hydropeptide, Footlogix, Matrix, Quannessence and Redken. Exclusive classes from Pope the Barber, Clipper Camp and Corey Poirier were also a huge success.


Award-winning speaker Corey Poirier kicked off the night and spoke of the Science of Super Achievement. AGM attendees reviewed Association activities, received pertinent industry information and participated in the Executive Board of Directors Election. KMS wowed the membership with an amazing stage show following the business meeting. CANS, in partnership with Ascension Grooming, hosted the LEVEL UP: A Battle of Skills competition Sunday evening to showcase experts in mens cutting.
Thank you to the generous sponsors of the 2016 Annual General Meeting Weekend Event.